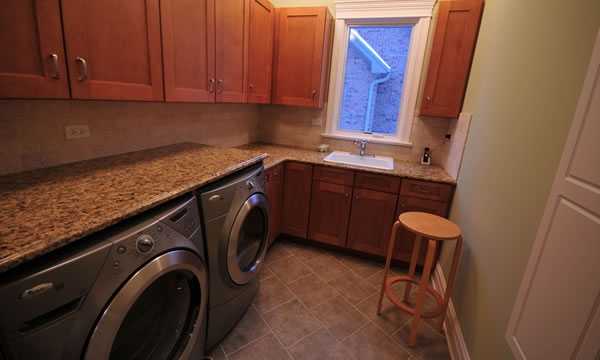 Your Laundry Room is an integral part of your household and when something goes wrong the whole house comes to a screeching halt… Especially if you've got teenagers, or any kids for that matter.
Laundry Rooms often require the services of a qualified plumber for services like washing machine hookups, wash tubs, and especially gas dryer hookups and disconnects.  Because of the dangerous nature of working with appliances, flammable gas and high voltage it's always recommended you get a qualified technician out to take a look.
If you've just purchased new appliances or you are going through a laundry room remodeling project then you're going to need our help eventually. The Plumbers Connection provides these basic laundry room plumbing services and much more.
From Laundry Room Plumbing System Consulting to New Gas lines for your dryer to a big tub sink installation, we've got your laundry room plumbing needs covered.
Laundry Room Plumbing Services We Offer:
Washine Machine Hookups
Gas Dryer Hookups
Laundry Sink Plumbing
Drain Repairs
Gas Line Repairs
Our employees adhere to the highest standards of the industry. No less than a Journeyman plumber will supervise any plumbing repair project.  We are licensed and insured and will take the greatest care to leave no trace of our presence in your home or on your property.
[box color="navy-mute" type="round" icon="star"]We understand you have many choices when it comes to choosing a plumbing contractor to work on your laundry room in the Greater Pomona Valley, CA area.  We just want you to know that when you choose The Plumbers Connection you are supporting a small, family-owned local business.  We're big enough to solve your plumbing problems quickly but we're still small enough to care about every individual customer so they are completely satisfied with our services.[/box]