What Do To If Your California Basement Gets Flooded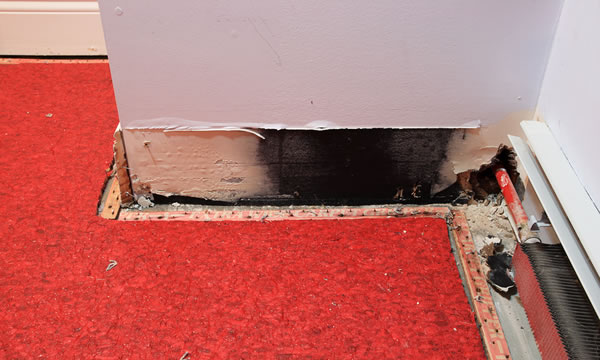 A flooded basement is an extremely stressful experience for any California family to have to go through.  During the early fall months when rainfall is at it's highest and the water tables are full it's not uncommon for basement flooding problems to arise.  It doesn't have to be fall for your basement to flood though, it can happen at anytime for a variety of reasons such as burst pipe, a cracked foundation or a sewage backup.  These can all be very damaging events for your home.
This article will explain some of the do's and don't related to your flooded basement so you can stay safe and get it fixed quickly while minimizing any damage (if possible).
One important thing to consider is the urge to immediately go rushing into your basement to save your belongings.  When you first discover the flooding it's important to consider the severity.
Here are a few questions to answer:
#1.  Is the flooding localized to just one area of the basement?
#2.  Is the entire basement flooded with a few to several inches of water?
If the flooding is localized to a small area than it's probably not going to be hazardous to inspect further.  If your entire basement is flooded to the point where electrical outlets could be submerged or exposed to water then it's time to proceed with extreme caution and care.  This is when it's time to immediately call professionals.
Flooded basements pose the risk of electric shock if the water is high enough.
Raw sewage can often be involved with flooded basements posing a health risk.
If your basement is flooding right now as you read this and you are unsure what to do then call us immediately at (909) 260-4376 and we'll send one of our plumbing crews to your home as quickly as possible.
Do You Know What Has Caused The Flooding?
Sometimes it's going to be obvious and you the homeowner might know if there was any lingering problems that needed repairs, or if it was a sudden disaster that caused the mess.  Often you can tell where the leak is coming from depending on how clean the water is and what it smells like.  When a burst pipe has caused flooding to occur it's always best to turn off the water supply if you know where it is and have immediate access to it.  Depending on the age of your home and whether you're located within underground city services or well and septic makes a difference.  Know your system!
What If It's Sewage That Is Flooding My Basement?
Unfortunately this isn't a good sign.  If you have flooding in your basement and you believe it to be raw sewage from a failing septic or broken sewer line than you need to call professionals immediately.  You'll want to contact your insurance company ASAP and report a claim.
How Do You Fix A Flooded Basement?
The first issue is to address and repair the plumbing problem first.  We need to stop the flow of water, sewage, waste water or whatever liquid is flooding your basement.  If it's safe to enter the flooded area you'll likely want to salvage whatever belongings you can at this time.  After the flooding has stopped you'll need to pretty much remove and throw out everything that was touched by water.  If it was raw sewage then nothing will be salvageable.
Remove all furniture
Remove all flooring materials
Remove all affected drywall or sheetrock
Spray microbial inhibitors to prevent mold and bacteria growth
Position special fans to quickly dry the area of excess moisture
Once the problem has been mitigated you'll need to work with a home remodeling contractor to repair your flooring, walls and make your home a home again.  It's a plumber that's going to swoop in and save the day for you first though!
Who Can Repair Plumbing in a Flooded Basement in California?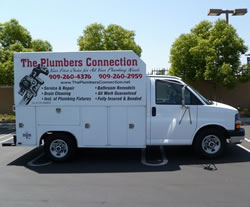 The Plumbers Connection is a full service plumber serving the Rancho Cumomonga and Claremont areas of California.  We specialize in emergency calls such as flooded basements, sewage backups and broken or leaking pipes.  If you are in need of immediate assistance to stop the flow of water or find and diagnose the issue that is leading to your flooded basement then please give us a call right now.