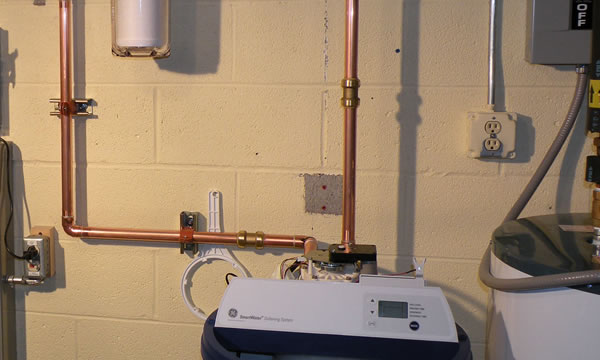 Water Filtration is now an important part of our daily lives in the Greater Pomona Valley, CA area. People are now more conscious about what they are putting in their bodies than ever before.  Everybody wants the cleanest water possible for their family and because of this trend water filtration systems have become a very popular water system upgrade for Cleveland home owners. Whether you are on a private well or you depend on the municipal water supply the benefits of a water filtration system far outweigh not having one at all.
If great tasting, healthy, fresh water is important to you The Plumbers Connection can help you select and install the water filtration system that's right for your home and your intended use.
The filtration system you need to install largely depends on how much water you plan on using (they all have certain capacities) how many bathrooms you have in your home, and also what types of impurities need to be removed from the water (the most important).
The only way to determine what's in your water is to have an accurate potability test done on your water. If you don't know how or where to get this done we can help you.  There are many certified testers in our area.
The Plumbers Connection is a full service plumbing contractor specializing in water filtration systems for your home.  Our expert water filtration installers can tackle even the most complex household water filtration problems.
Types Of Water Filtration Systems We Install:
[divider type="line" width="medium" align="aligncenter" clear="clearleft"]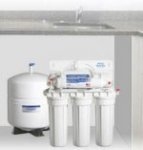 Point Of Use Systems: The most common type of Point-Of-Use system that we install in Cleveland homes would be a reverse osmosis or R/O filter. They are designed to be used on one water source only, such as a kitchen sink, or bathroom sink. The water quality from a reverse osmosis is excellent.[divider type="line" width="medium" align="aligncenter" clear="clearleft"]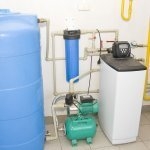 Whole Home Systems: If you want to filter large quantities of water or have clean, fresh, filtered water in every room of your home then a whole house water filtration system is what you need. These systems will generally be setup at a central location within your home and then from there can be tied into your existing plumbing.[divider type="line" width="medium" align="aligncenter" clear="clearleft"]
One thing is certain, no matter which water filtration system you decide to go with, do have a professional come and install it for you.
Many of the water filtration systems you buy from the stores (and many we as plumbers get) come with poor quality fittings, and any skilled plumber can quickly spot these costly parts and replace them with something better. We say "costly" because those inferior fittings are just that! They are poor quality and prone to failure. In the event your water filtration system fails due to poor plumbing it could be disastrous in your home. Have you ever had to replace a laminate or hardwood floor that was soaked with water?
A good quality professional installation from the team at The Plumbers Connection will make sure you avoid any of these costly mistakes and we'll even back our work with a full 12 month (1 year) warranty on all parts and labour.
We understand you have many choices when it comes to a plumbing contractor and we just want you to know that when you choose The Plumbers Connection for your Water Filtration needs you are taking on a valued partner in making your home or building a better, more comfortable place to be in.  It will start with nice, fresh, clean water!
[box color="navy-mute" type="round" icon="tick"]We understand you have many choices when it comes to a plumbing contractor to install a water filtration system in your home and we just want you to know that when you choose The Plumbers Connection for your water filtration needs you are taking on a valued partner in making your home or building a better, safer, more comfortable place to be in.[/box]