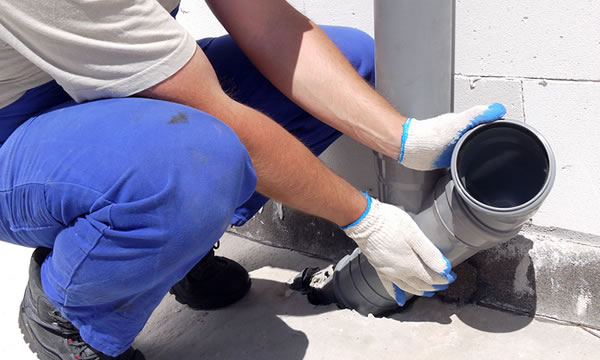 Sewers and Drains are usually the first thought that comes to ones mind when you think of a plumber, and trust us… There really is NOBODY else that will come rushing to your aid at 1am when you've got a clogged or broken sewer drain causing an extremely bad situation in your home or building.
When this disaster strikes you, The Plumbers Connection can quickly save your day. From sewer line and drain cleaning to complete repair and replacement of lines we can take care of your complex sewer and drain issues.
You have many drains in your home, kitchen sinks, dishwashers, bathtubs, showers and even more with commercial or public buildings. While most drains can handle waste liquids without an issue, problems start to occur when you have undesirables going down the drain such as hair, soaps, cooking oils and fats, and other detergents. These slowly build up on the inner pipe walls and over periods of time will slow the flow of waste down your drain until it eventually clogs.
The Plumbers Connection has equipment that can quickly cut through the grime and clean out the blockage in your drains so your life can get back to normal.
How Do You Know If Your Drain Might Have Blockage?
Shower water not draining immediately

Gurgling sounds coming from sinks or drains
Obvious overflowing from a sink or drain
Sewer and Drain Services We Provide:
Clogged Shower and Bathtub Drains

Clogged Kitchen, Bathroom or Laundry Room Sinks
Item Retrieval (Jewelry, Rings, Toys etc..)
Clogged Toilet Drains.
Clogged Downspouts
Clogged Sewer Lines
The Plumbers Connection are your local Greater Pomona Valley, CA sewer and drain plumbing experts. It doesn't matter if you want something as simple as unclogging the kitchen sink to unclogging and repairing the main sewer line to your home. We can complete any type of sewer and drain service you may require.
We understand you have many choices when it comes to choosing a sewer and drain plumber in the Greater Pomona Valley, CA area. We just want you to know that when you choose The Plumbers Connection you are supporting a small, family-owned local plumbing services business. We're big enough to solve your sewer and drain problems quickly and for a very fair price and we're still small enough to care about every individual customer so you are completely satisfied with our services.