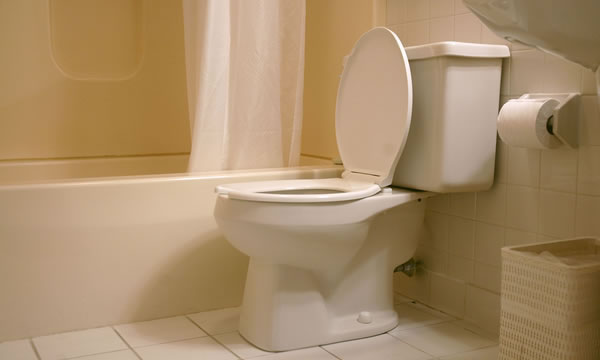 The toilet is probably the last item in your household that you want to be fixing, but unfortunately we both know it happens, especially if you have small children.  From clogged toilets to leaky toilets to a broken seal between the toilet and the drain The Plumbers Connection will be there.
We are licensed and insured plumbing specialists and we know our way around a toilet!  While most toilet clogs can quickly be taken care of without the need of a plumber, sometimes a clogged toilet is a sign of much bigger problems.  If you find that you are frequently plunging a specific toilet it could be a sure sign there is a blockage somewhere further down your sewer line and it should probably be inspected by a plumbing professional.
If you have small children it's not surprising to find all kinds of items stuck in the toilet drains and sometimes even deeper into the sewer drains.  We've found toothbrushes, hair brushes, straws, toys, small rubber balls (these really back things up!) and more!
[box color="navy-mute" type="square" icon="lightbulb"]Did You Know…? If the toilets in your home or business were installed prior to 1994 then you could probably save on your water bill by installing some more efficient toilets.  These older toilets typically use 3+ gallons of water per flush, while the water saving versions only use 1.5-2.0 gallons of water per flush. [/box]
Toilet Plumbing Services We Offer:
Toilet Installations

Comfort Height Toilets
Toilet Seal Replacement
Toilet Repair
Water Saving Toilets
Low Flow Toilets
Handicap Safe Toilets
The Plumbers Connection are your local Greater Pomona Valley, CA toilet plumbing experts.  It doesn't matter if you want something as simple as a new water saving toilet installed, a new part for your toilet installed, or a drain unclogged.  We can complete any type of toilet plumbing project you may need.
[box color="navy-mute" type="round" icon="star"]We understand you have many choices when it comes to choosing a toilet plumber in the Greater Pomona Valley, CA area.  We just want you to know that when you choose The Plumbers Connection you are supporting a small, family-owned local plumbing services business.  We're big enough to solve your bathroom plumbing problems quickly and for a very fair price and we're still small enough to care about every individual customer so you are completely satisfied with our services.[/box]