Common Commercial Plumbing Problems in Ontario California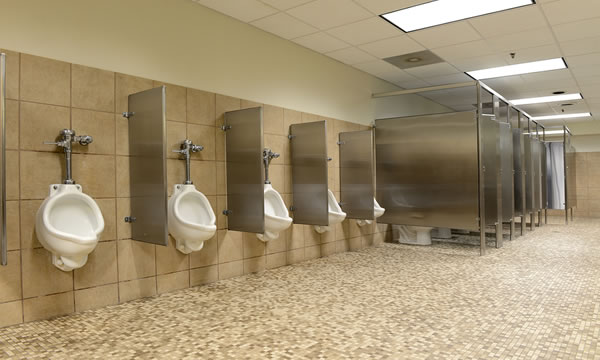 Ontario California takes its name from the Ontario Model Colony development established in 1882 by the Canadian engineer George Chaffey and his two brothers William Chaffey and Charles Chaffey.  They named the small settlement after their home province of Ontario, Canada.  Nowadays the city of Ontario, California and the surrounding Inland Empire region is a bustling hub of commercial activity.
The plumbers connection is a full service commercial plumbing contractor serving the entire Inland Empire area including Ontario.  In this article we're going to explain some of the most common issues we see with commercial plumbing systems in the Ontario California area.
When a building or facilities owner thinks of plumbing problems, they immediately start to get scared.  Not only can they be expensive to fix, but they create health hazards and other problems that can cost your business money.
In some cases the problem is small and can be fixed, inexpensively in other cases your plumbing system might require a complete inspection and possible extensive repair.  With plumbing it's important not too let any problem progress so far that becomes a much bigger issue.  In fact, many of the most disastrous plumbing problems we see that cause extensive water damage were often caused by a tiny problem that if caught early, could have prevented the entire ordeal.
Here Are The Most Common Commercial Plumbing Problems We Solve
#1.  Clogged Toilets and Drains.  A nightmare for your staff, embarrassing for your business and a disgusting memory for customers who happened to be affected by the issue.  If and when your commercial facility has a clogged drain or toilet the first thing you should do is find the water shut off valve and turn it off.  Stop the flow of water as quick as you can.  With commercial facilities though, it's not usually the toilet that gets clogged first… It's usually kitchen sinks, especially in restaurants, hotels and other facilities with busy kitchens that might be pouring a lot of grease, or other like substances down the drain.
The plumbers connection can solve the most difficult clogged drain and toilet problems.  In the case of a clogged toilet that cannot be fixed with a plunger we can use our sewer snake to feed down the line and remove the blockage.  For drains, we utilize our camera inspection system so we can look deep inside your plumbing lines to find the source of the blockage.
Depending on how far down and what it is will determine our next repair.  For commercial buildings with a clogged drain a hydrojet cleaning is generally the best method of repair.
#2.  Leaky Faucets and Fixtures.  When we think of a leaky faucet in our homes we know the constant drip, drip, drip is annoying and wasting water.  It's an annoyance but something that we know eventually needs to be fixed.  When a commercial building has leaky faucets and fixtures the problem can be measured in dollars, not cents.  It's not uncommon for those tiny drips and slow leaks to actually be wasting hundreds if not thousands of gallons of water every year.   When you multiply that by a dozen or more different faucets and taps, perhaps even dozens of them it can become a very expensive problem.
Another common issue with these unseen sometimes ignored plumbing leaks is that the area surrounding the leak becomes moisture laden and will be a breeding ground for mold and mildew which will become a very expensive and extensive problem to fix that goes far beyond the scope of a plumber.
The Plumbers Connection specializes in discovering the most stubborn and hidden leaks in your plumbing system and then repairing or replacing the affected parts.  When we come to your commercial building on a plumbing call we'll be arriving in one of our fully stocked plumbing warehouses on wheels and we'll have everything we need to fix the leak right then and there.  From new faucets to o-rings, to gaskets and seals we'll be equipped to handle your plumbing problem.
#3.  Plumbing Updates and Upgrades
There are many older commercial buildings and facilities in the Ontario, California area that could benefit from upgrading their plumbing systems.  From inefficient toilets to aging garburator systems and other plumbing fixtures that can wear out or become obsolete as new products are coming out.  Commercial plumbing technology is advancing faster than ever before with many time saving and energy saving solutions out there.
The Plumbers Connection can help you with a plumbing audit of your commercial facility.  We'll inspect your existing plumbing systems and can come up with recommendations to upgrade for more efficiency and lower utility bills.  We can also help you install new plumbing fixtures and commercial appliances that might require water or gas hook-ups.
Who Offers Commercial Plumbing Services in Ontario, California?
The Plumbers Connection is a full service plumbing contractor specializing in commercial applications throughout Ontario, California and the Inland Empire area.  We offer fast, courteous service 24 hours a day 7 days a week so you can have a plumbing expert en-route whenever you need one.  We understand your business operates at a fast pace, and a plumbing problem can cost you money.  We're here to get your problems fixed, so you can be back up and running again in no time.